The MF Super Camp: August 19-21
The clock is ticking. Tomorrow has became next week. Next week has become a month. A month has become a year. A year becomes never. Too many people put their dreams & passion on hold for one reason or another. So we are challenging you. Right now. The MF Super Camp is slated for August 19-21 at The World Famous Monster Factory. Home of The MF Pro Academy & The MFPW. Over 4,000 square feet of amateur mats, three 18 x 18 foot wrestling rings, full weight room, showers & more make this one of the greatest Professional Wrestling Training Centers in the world.
BREAKING: Joel Gertner has been added to the list of guest trainers at The MF Super Camp!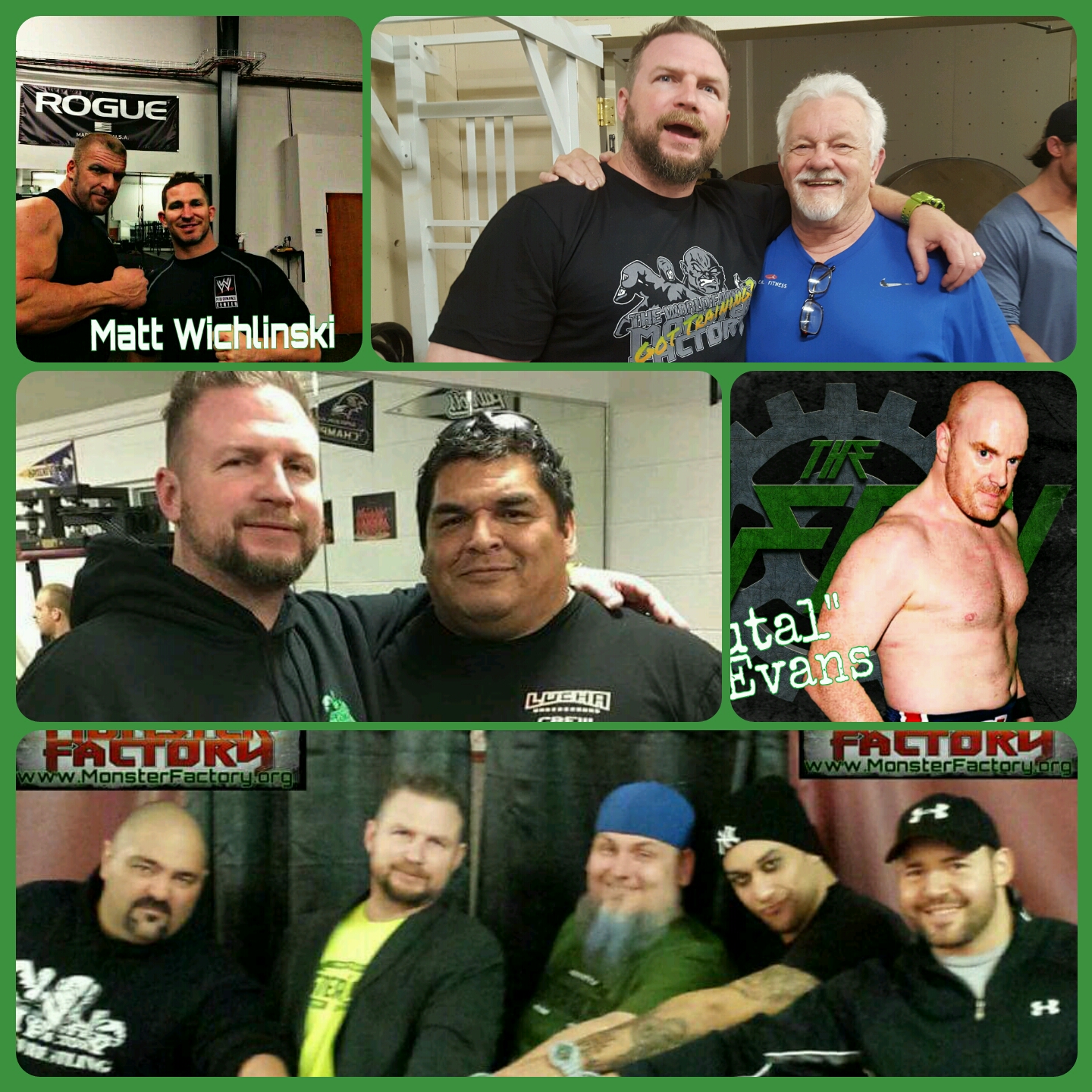 BREAKING: The legendary Les Thatcher has been added to the list of guest trainers at The MF Super Camp! He joins Bob Evans, Matt Wichlinski & The World Famous Monster Factory coaches of Danny Cage, QT Marshall, Bill Wiles, Punisher Martinez, & The Blue Meanie!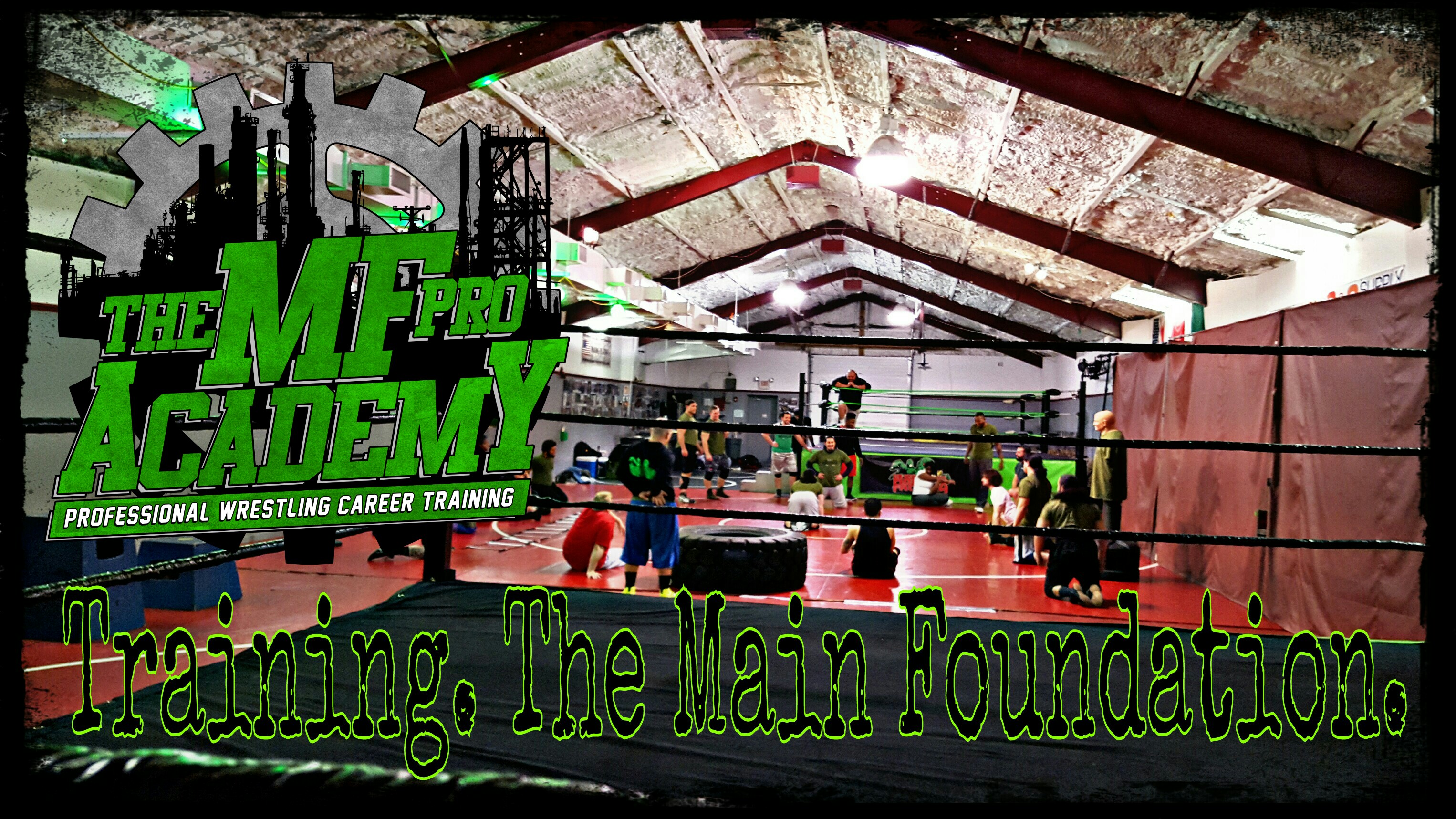 The three day camp begins on Friday at noon and concludes Sunday night with a Summer Slam viewing party & banquet. The camp will cover strength & conditioning, promos, etiquette, social media, matches, tape study, ring gear, entrances, bookings & much more. We will have numerous guest trainers & appearances for this camp. Some we will announce & others we will not be able to. Signed so far to work with the campers is former Strength & Conditioning Coach from The WWE Performance Center, Matt Wichlinski. Matt will be in Saturday morning to go over numerous exercises & specific nutrition that all Professional Wrestlers require if they want to get the best out of their bodies. Also coming in to coach is ROH star "Brutal" Bob Evans. Bob also serves as one of the panel members during ROH Tryout Camps & his experience & wisdom make him a favorite among peers & trainees alike.
These camps stress the importance of Professional Wrestling as a career. The atmosphere at The MF Super Camp is very professional & relaxed at the same time. Every participant will have ample time to show everybody what they have to offer. Plus plenty of opportunities to ask questions & sit down & learn both in the ring & outside. On Saturday The MFPW will be having Live Event that night. Some of the stand outs of the camp will be booked on that event to face some of The MFPW's best. That event will be available on TheMFNetwork.com as well.
Those flying in for the camp or arriving by bus can contact Danny Cage directly at (609)471-7904 to arrange transportation to & from. This is to avoid rental car fees for those making the trip in. We also offer free lodging at the facility. That number is limited and is first come first serve. if you wish to stay we advise that you bring pillows & blankets. We do have showers, heating & air conditioning. We just do not offer beds or cots.
Spaces are limited & we can not hold spots for those who wish to pay cash later or for any other reason. The only way to secure your spot is to sign up now using the PayPal Button below. If you are unable to attend for any reason we do not offer refunds but will gladly move the funds toward our next three day camp. Thank you and we will be releasing more guest trainers & new as it becomes available.Thank you!